Noontime live music returns to downtown Albany this summer as "Tunesday" in Albany's Tricentennial Park offers free entertainment every Tuesday in July and August from 11:30 a.m. to 1:30 p.m. From flamenco guitar to hip-hop turntablism, a wide variety of acclaimed local artists will perform each week.
Tricentennial Park is located at Broadway and Columbia Street with parking available here. All events are weather dependent. Tunesday is supported by the Downtown Albany Business Improvement District.
Whether you're looking to slow down with a morning meditation or dance on your lunch break, Downtown has you covered this summer. These free events showcase the best of the Capital Region and add to the bustling landscape of restaurants, retailers and entertainment venues that make this such an attractive neighborhood to live, work and visit.

Georgette Steffens, Executive Director of Downtown Albany BID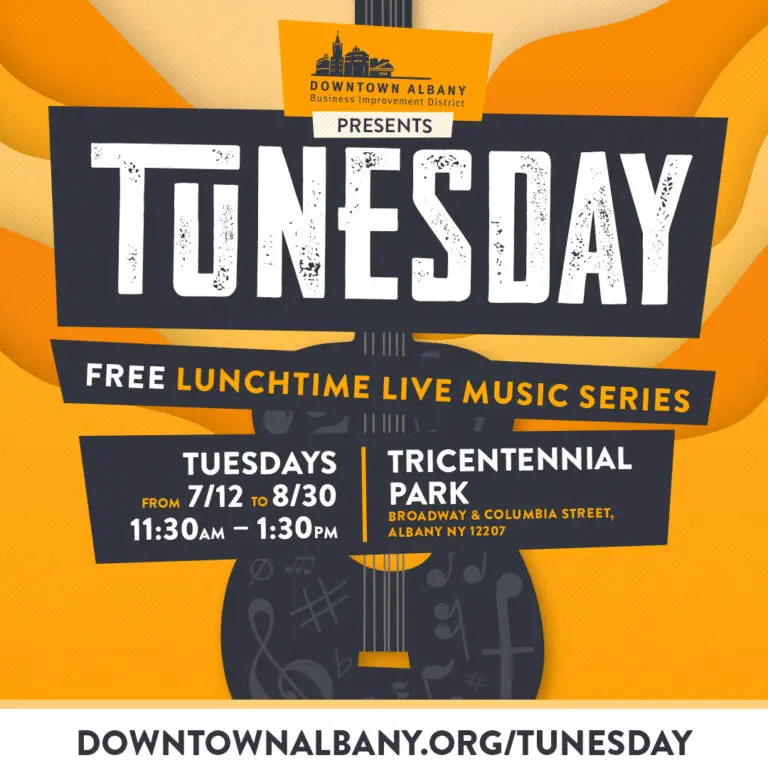 Programming of the Tunesday Live Music series
July 12: Ryan Leddick
July 19: Dylan Perrillo Trio
July 26: The Graham Tichy Trio with Don Young and Chris 'Gringo Starr' Sprague
August 2: DJ Mercy!!!
August 9: "Soulist" Garland Nelson, leader of Soul Session
August 16: Maria Zemantauski
August 23: Erin Harkes
August 30: DJ Trumastr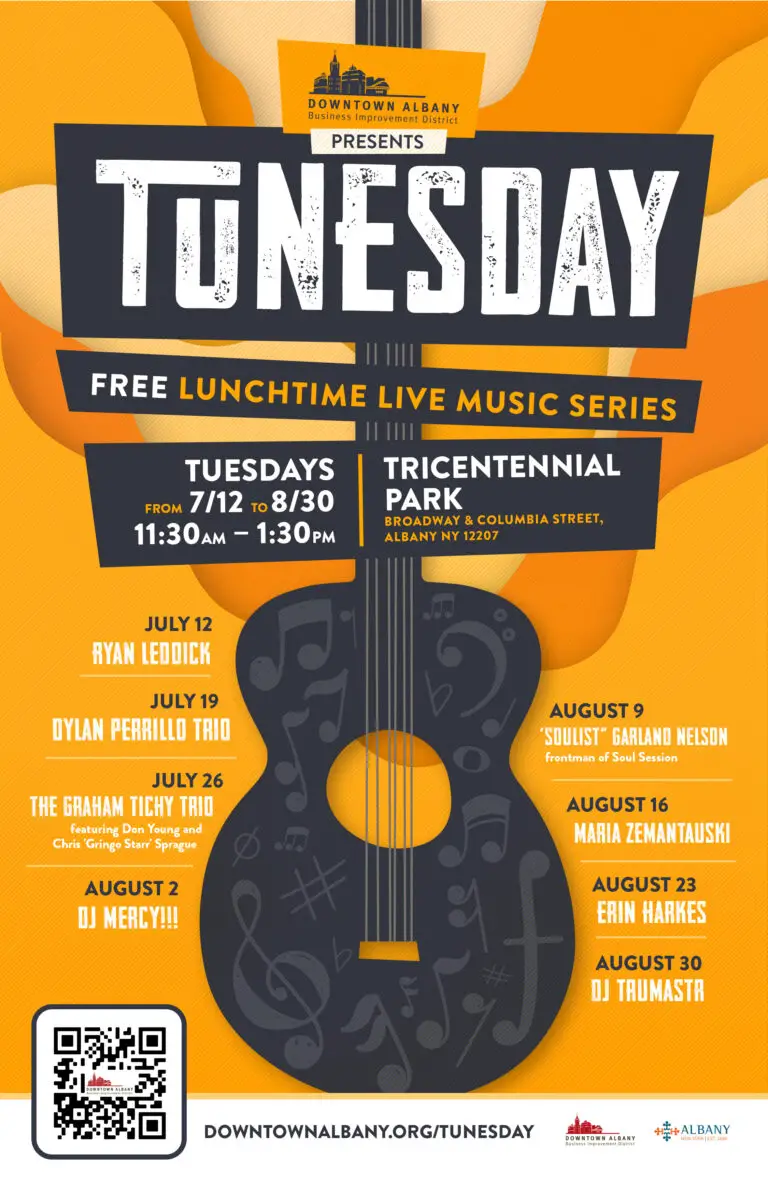 Please note that alcoholic beverages are not permitted at these events. Please do not attend the event if you have tested positive or have symptoms of COVID-19, or if you have been in close contact with anyone who has tested positive in the past 14 days. COVID-19 is always a risk and attendees acknowledge that they are responsible for their own safety at the event.
Additionally, downtown Albany hosts State Street Yoga, a free outdoor fitness series on the lawn of the H. Carl McCall State University of New York Administration Building (Broadway & State Street), has returned since the Saturday July 9. Certified instructor Tiana Taylor of local wellness studio Root3d is offering free 60-minute yoga classes for all levels every Saturday at 10 a.m. until August 27. Pre-registration is optional, but attendees can register for State Street Yoga events through Eventbrite for email updates.